French mosques come under fire with guns and 'grenades' in 'revenge' attacks for Paris massacre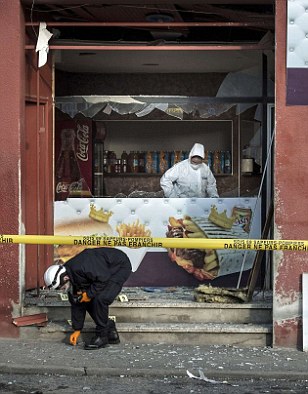 Bangla sanglap desk:Revenge attacks on Muslim places of worship have begun in France following yesterday's massacre at the office of satirical magazine Charlie Hebdo in Paris.
Mosques, prayer halls and a kebab shop near a Muslim temple were targeted in the early hours of the morning following the terrorist attack – in which 12 people were murdered by suspected Islamist fanatics.
The retaliation comes as French citizens, and the international community, attempt to come to terms with yesterday's shocking and deadly assault on free speech.
According to French prosecutors, the hall was empty and no-one was injured.
A kebab shop, located near a mosque in the eastern French town of Villefranche-sur-Saone, was also blown up. Again, there were no casualties.
The attack has raised fears of a surge in support for extreme right parties, and French politician Marine LePen, leader of the surging far-right National Front, urged the country's residents to wake up to the threat of Islamic fundamentalism.
'The time of denial, hypocrisy is no longer possible,' she said.
Some of the most vocal rightist responses to the massacre came from Germany.
A leader of the far-right National Democratic Party, or NPD, said the party would mobilise followers to join anti-Islam street protests in the eastern city of Dresden that have been growing in size over the past three months.