'No Muslims on German Soil'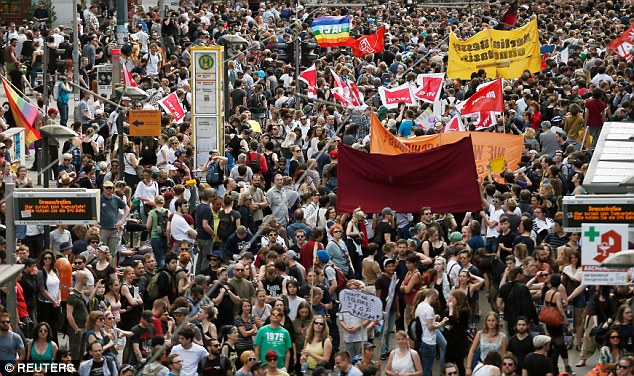 Bangla sanglap desk: About 1,000 right-wing extremists have rallied outside Berlin's main train station, protesting against Chancellor Angela Merkel's welcoming stance to refugees.
Demonstrators held signs with slogans like 'No Islam on German Soil' and 'Merkel Must Go,' while waving German flags at the rally on Saturday afternoon in the capital.
About 1.1 million migrants crossed into Germany last year from the Middle East and North Africa raising concerns nationwide about how the country would cope with the influx.
Still, the rally drew only about a fifth of the numbers organisers had expected and several counter-protests were being held around Berlin in support of Merkel.
Even as demonstrators chanted their 'we are the people' mantra common to all recent far-right rallies, onlookers outside the police cordon shouted back 'no you're not.'
There weren't any immediate reports of clashes between the two sides.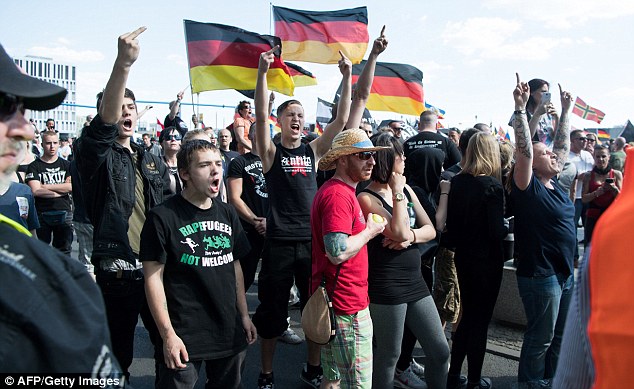 This week Merkel said it was important that people understood her immigration policies which have caused her personal ratings to plummet.
She said: 'We have to ensure that Europe is a project that people understand,' adding that a key message that has to hit home is that 'it's better with Europe than without Europe'.
German politicians from across the spectrum criticised the anti-immigration party on Monday after it declared Islam incompatible with the constitution.