Police raid London flat where disgraced peer Lord Sewel snorted cocaine with call girls as he asks for a leave of absence from House of Lords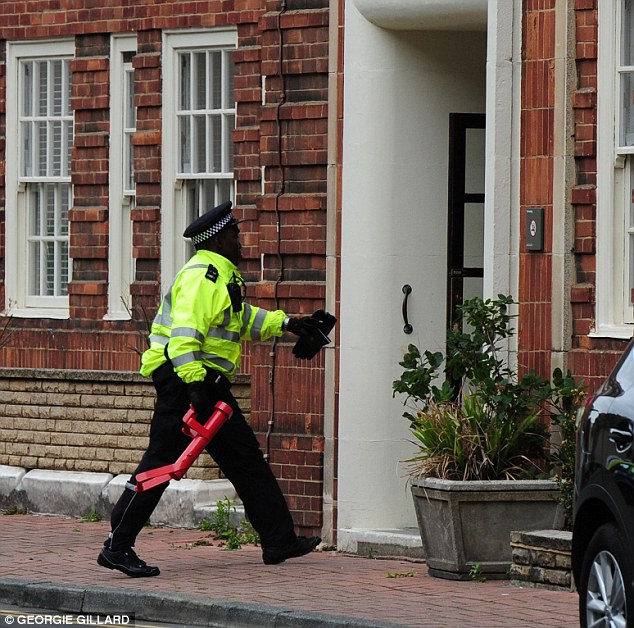 Bangla sanglap desk: Police tonight raided the London flat where disgraced peer Lord Sewel snorted cocaine with call girls as he asked for a leave of absence from the House of Lords.
In his first public statement since being exposed in undercover footage, the 69-year-old announced he will stay away from the Lords while an investigation is carried out.
Seven officers armed with a battering ram and one uniformed dog handler searched Lord Sewel's Pimlico flat tonight and emerged after three hours with large bags of evidence.
Scotland Yard said a warrant was today granted at Westminster Magistrates' Court under the Misuse of Drugs Act, but no arrests have been made.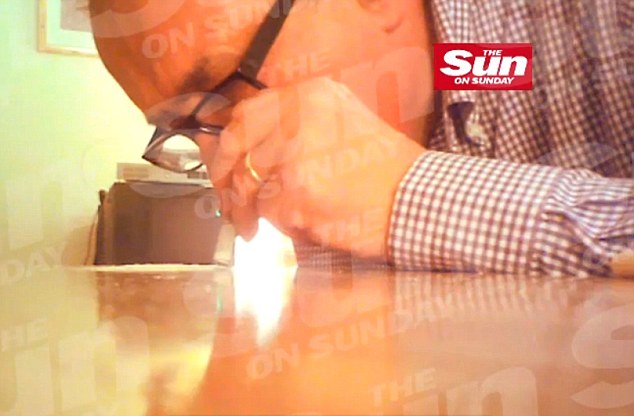 The married father-of-four made no reference to the extraordinary expose, which saw him cavorting with prostitutes while wearing a bra and leather jacket, in his statement today.
A string of politicians from former Commons Speaker Baroness Boothroyd to Labour MP John Mann said Lord Sewel should immediately retire as he 'brought the House into some disrepute'.
Baroness Boothroyd told BBC Radio 4's World at One: 'It doesn't leave us with a very good smell under the nose of the public, quite frankly.
'You only need one bad apple in the barrel and he's been the bad apple in this barrel. He should take a quiet way out of the back door of the House of Lords.'
Mr Mann, Labour MP for Bassetlaw, said: 'He should immediately retire and never be seen in the Lords again. Public respect for Parliament couldn't be any lower as it is.
'If he doesn't resign, his own committee will have no choice but to suspend him. He'll end up in front of his own committee, which is absurd.
'He has been a real barrier to transparency. His committee refuses to act on virtually anything, and notoriously so.'

The disgraced peer, 69, who quit as deputy speaker of the Lords and was suspended by Labour after being reported to police, has vowed to 'tough it out' and resist calls to resign his peerage.
During his leave of absence, Lord Sewel will not be able to claim any allowances and must give three months' notice if he wants to attend the House.
IS LORD SEWEL FACING TROUBLE AT HOME? NEIGHBOURS SAY HE IS NOT EXPECTED AT FAMILY HOME
Lord Sewel's wife of 10 years Lady Jennifer, was in their million pound house near Aberdeen today.
A friend answered the door and told MailOnline: 'Lady Jennifer will not see you and she has no comment to make'.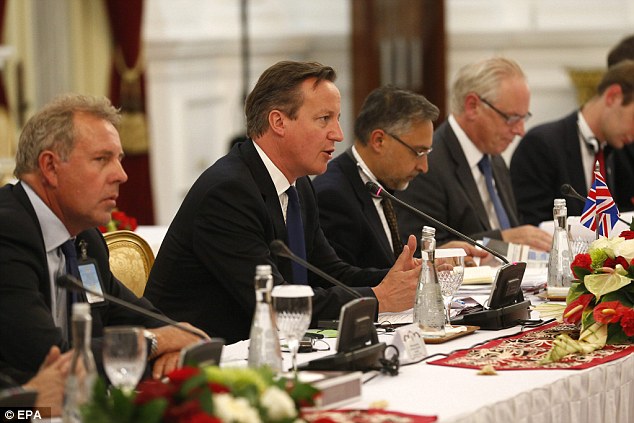 Asked if Lord Sewel was coming back she said: 'Lord Sewel is not here and is not expected'.
His neighbours said they were shocked by the allegations.
One said: 'It's a crying shame for his wife and daughters. What must they be going through? They always seemed to be a very nice, comfortably off family.'
In his statement he said: 'I wish to take leave of absence from the House as soon as it can be arranged.
'I also wish to make clear that in doing so I have no intention of returning to the House in any way until the current investigations have been completed, when in the light of their outcome I will review my long term position.
'I believe this is compatible with due process.'
Westminster officials today launched an investigation into whether he should be expelled but the Lords' last standards boss, Lord Brabazon, believes his conduct may not have breached any rules.
Lord Brabazon said he was 'pretty horrified' by the allegations and called for him to quit the Lords.
He told the programme: 'If I was in his shoes I would retire from the House of Lord as of now. I think he should do exactly the same straight away.'
Conservative peer Lord Cormack also highlighted the fact that there is no proper scheme for peers to take early retirement if they wish to do so.
He said: 'If there is substance to these stories, then perhaps that would be the best and kindest way for all concerned.' ( ref:the sun & daily mail online )