Spire collapses as huge fire rips through Notre-Dame cathedral in Paris
Bangla sanglap desk:A major fire has engulfed much of one of France's most famous landmarks – the medieval Cathedral of Notre Dame in Paris. Its spire has collapsed.
The cause is not yet clear, but officials say that it could be linked to renovation work.
A major operation to tackle the blaze is under way at the 850-year-old Gothic building.
Last year, the Catholic Church in France appealed for funds to save the building, which was crumbling.
A spokesman for the Paris fire department said the next hour and a half was "crucial" in order to determine whether the fire could be contained.
Loud bangs could be heard as flames burst through the roof of the cathedral, also engulfing its left tower.SEI_62548771
Thousands of people have gathered in the streets around the cathedral, observing the flames in silence. Some could be seen crying, while others sang hymns.
French President Emmanuel Macron, who has arrived at the scene, said his thoughts were with "all Catholics and all French people."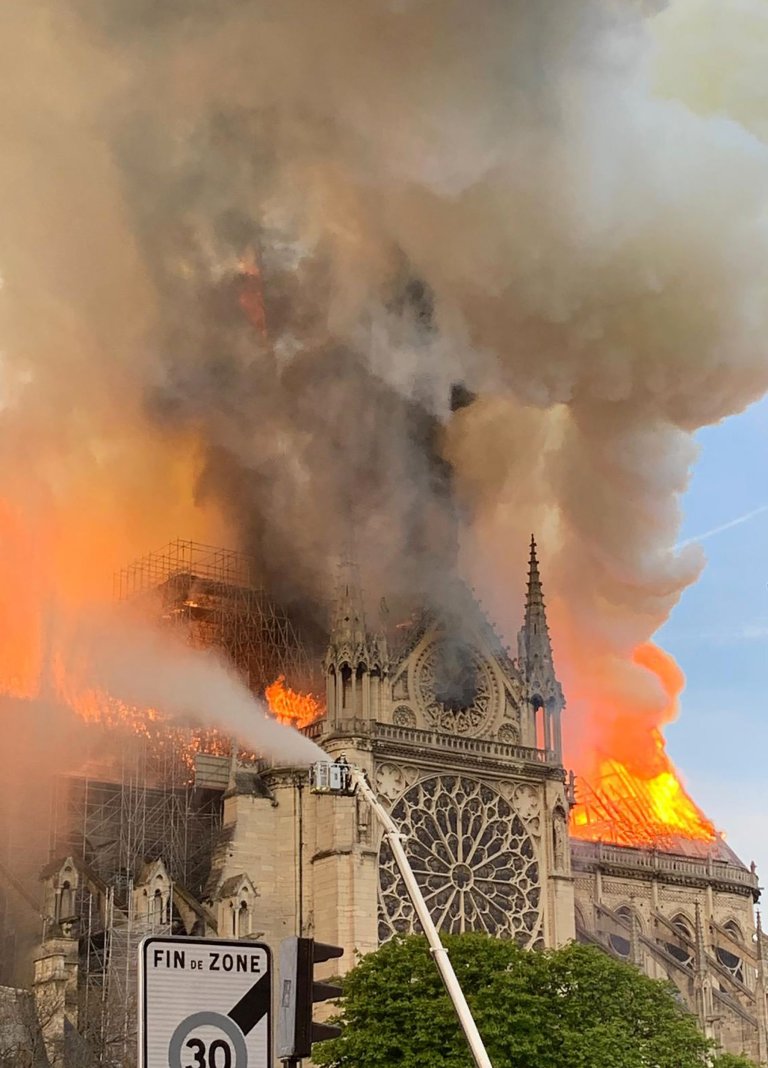 "Like all of my countrymen, I am sad tonight to see this part of us burn."
Mr Macron has cancelled his planned speech to the nation following the fire, an Élysée Palace official said.
A spokesman for the cathedral said the whole structure was "burning".
"There will be nothing left," he said. "It remains to be seen whether the vault, which protects the cathedral, will be affected or not."
The blaze broke out on Monday afternoon and huge plumes of smoke could be seen wafting across the city.
Historian Camille Pascal told French broadcaster BFMTV the fire was destroying "invaluable heritage."
"For 800 years the Cathedral has watched over Paris", he said.
"Happy and unfortunate events for centuries have been marked by the bells of Notre Dame.
"We can be only horrified by what we see".
The mayor of Paris, Anne Hidalgo urged people to respect the boundaries set up by fire crews in order to ensure that they remain safe.
"There are a lot of art works inside…it's a real tragedy," she told reporters.