Sturgeon is a smiling assassin as Cameron feels the heat: Body Language expert analyses leaders during heated election debate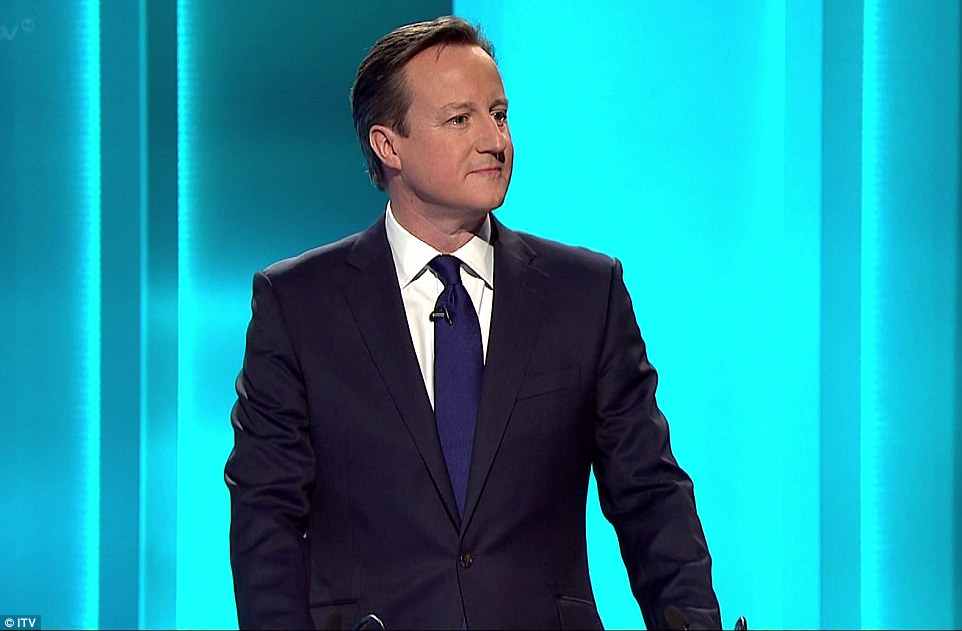 Bangla sanglap desk: The Easter Bunny arrived early with some rabbit-caught-in-the-headlights body language as this seven-pronged debate opened.
Natalie Bennett feigned fiery but her breathless delivery and dodgy script-reading implied some levels of stage fright.
Clegg and Farage did the best Tussaud's glassy stares, with Clegg quaffing water before the first insult had been thrown.
Space and positioning defines power, meaning the line-up of the leaders is crucial in terms of creating the right kind of impact.
Already buoyed up by his 'Cuthbertson fights back' appearance against Paxman, Miliband struck lucky with the middle spot (always where the highest status people sit) and used it to the max.
His raised chin and benign smile suggested he was revelling in his new role as a bit of a bruiser and the smile became smugger and smugger during the debate, although his odd, erratic smiling and eye contact suggested he was being worked by some sort of remote control.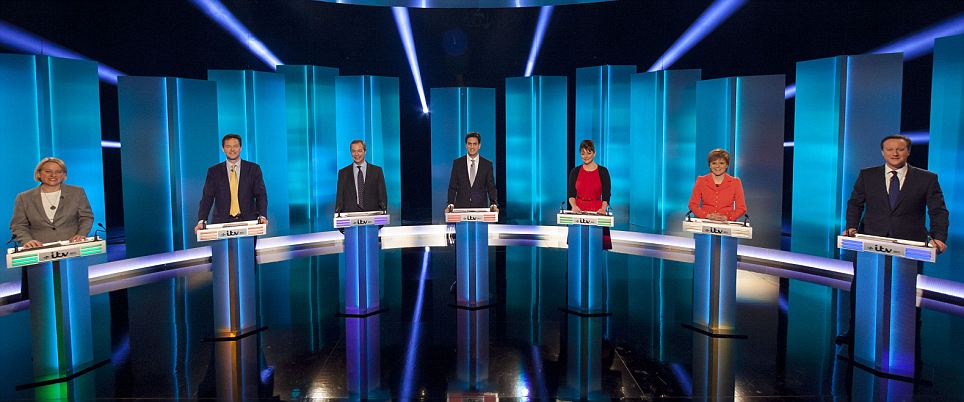 Clegg got the short straw in terms of being down the duller end and his winning gambit seems to be a re-run of his visual style of 2010.
The minute the questioning started he was off at Cameron like a greyhound out of a trap, using the hallmark gestures of one hand in the pocket to imply blokeishness and the waving dismissively at Cameron and Miliband.
The Sturgeon/Cameron combo is interesting. Cameron seemed unprepared in the Paxman interview and he might have underestimated the dynamics this time.
Sturgeon is a feisty debater, fond of pseudo-aggressive gesticulation and she is also said to be a fan of Borgen, the Danish coalition drama where a strong female character wins out every time.
Sturgeon is a smiling assassin, making her a tricky opponent for Cameron to stand next to.
In his après-Paxman mode Cameron was looking serious and oozing leadership charisma, although the slight dab of sweat on his top lip suggested he felt under pressure.
He's clearly going to get the majority of the punches tonight but he looks statesmanlike enough to soak them up.
Farage on the other hand had a waxy glaze to his skin although he regained his usual bounce and emphatic gesticulation when taking questions from the audience.( ref : daily mail)