Allez Les Bleus! President Macron leads the celebrations as FRANCE secure the first place in Sunday's World Cup final with 1-0 win over Belgium… but will they play England or Croatia?
France have won the battle against Belgium to secure a place in the World Cup final against England or Croatia.
Centre-back Samuel Umtiti scored the first and only goal of the game within the first six minutes of the second half.
A host of Premier League stars were on show in the first semi-final, at which President Emmanuel Macron was pictured greeting Queen Mathilde and King Philippe.
Maria Salaues, girlfriend of France's Paul Pogba of France was spotted in the stands at Saint Petersburg Stadium alongside Charlotte Pirroni, girlfriend of Florian Thauvin.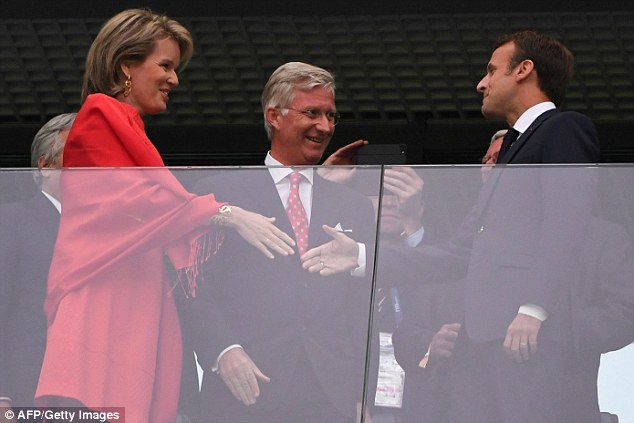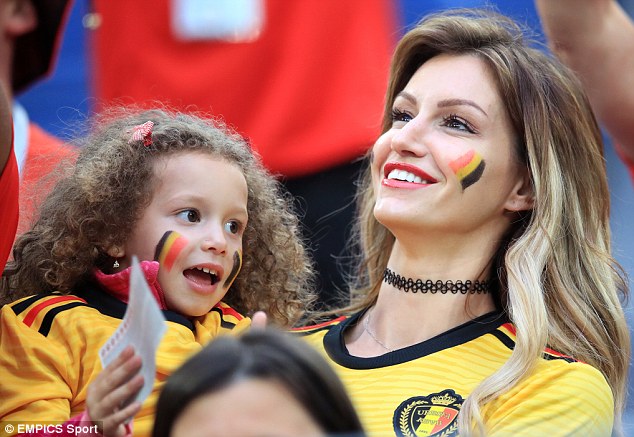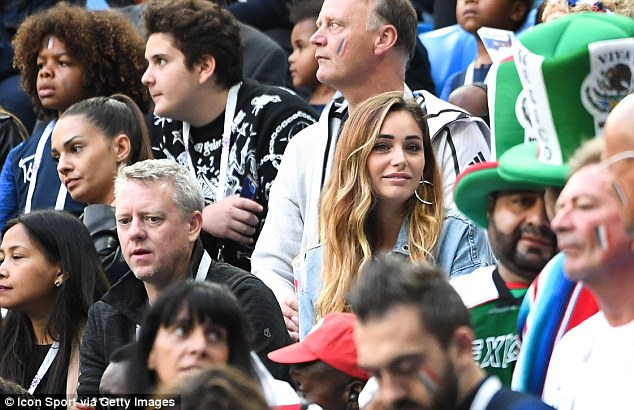 Tomorrow England will face Croatia in the second semi-final in what has been the Three Lions' best World Cup in 28 years.