Charlotte Chirico Conservative Candidate for Bethnal Green & Bow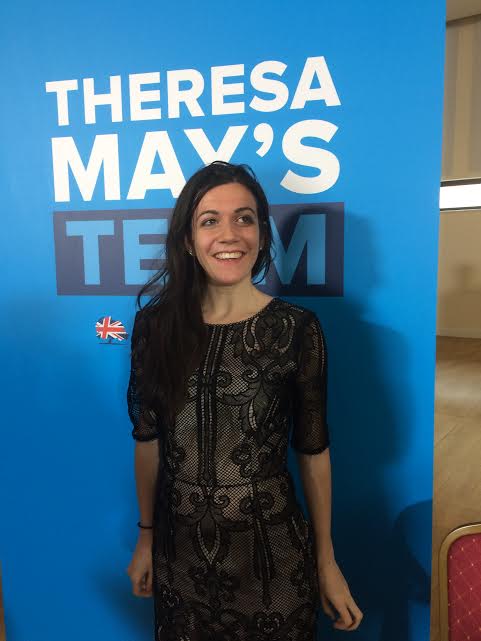 Bangle Sanglap desk:Charlotte Chirico Have been selected as the Conservative Parliamentary Candidate for Bethnal Green and Bow. It is an honour to represent Theresa May in this diverse and truly unique area of real London. It is only Theresa May and her Conservative team that can provide strong and stable leadership against Corbyn's coalition of chaos and give back to key services nationally and locally, to you, by having a solid economy. It is only Theresa May who can secure a good deal during the Brexit negotiations. Any vote for your local Labour candidate gives Jeremy Corbyn an endorsement and this would be fatal for Great Britain and our local area.
She lived in London since graduated university, BA(Hons) at York, nearly a decade ago. She is a trained solicitor, a Councillor in Merton and a school governor in a primary school. she passionate about standing up for the local community, utilising my training as an advocate to ensure local voices are heard. she special interests are issues around planning and licensing applications as these affect residents' day to day lives.the opportunity to sit on numerous scrutiny committees to ensure the best local policies are implemented for children, young people and ethnic minorities. Charlotte Chirico said, I believe it is a politician's duty to work on behalf of their residents and if elected I would work hard to serve Bethnal Green and Bow. It is a dynamic and vibrant area with high tech start ups, City fringe juxta positioned against the colourful markets and wonderful café and restaurant culture, whilst having areas of low employment, which must not be neglected. Having practised as a lawyer for a firm in Aldgate High Street I have experienced many local issues first hand.
I have a real interest in other cultures and have travelled far and wide, including visiting Saudi Arabia, where my parents used to live. Being a vegetarian I enjoy sampling local foods on my travels. I believe in giving back to society practically, having volunteered with the Red Cross in South America. I have also volunteered with a charity called Mosaic, which involved working and helping young Muslims in prison to reform and rehabilitate.
I am not your stereotypical Conservative, often described as a bit of a hippy but I am a true one because I really believe in the opportunities that the Conservative government can foster, by unlocking the true potential of individuals and making Britain great again.