Covid: What are the quarantine rules when arriving in the UK?
Bangla sanglap desk: Two-week quarantine restrictions apply to people entering the UK from almost every country, because of the second wave of coronavirus.
From the middle of December, travellers will be able to pay for a private test, which will cut their self-isolation time to just under a week if it comes back negative.
In England, people cannot travel abroad for non essential reasons until 2 December.
What are the quarantine rules?
People arriving in the UK from most countries – including British nationals – must self-isolate for 14 days.
Exceptions are made for people coming from the Common Travel Area – Republic of Ireland, Channel Islands, or the Isle of Man – or countries in travel corridors with the UK.
Travellers must fill in a "passenger locator" form, with contact details and their UK address. Anyone who does not provide an address will have to pay for accommodation arranged by the government.
For 14 days, starting the day after arrival, people quarantining should not:
Use taxis or public transport
Go to work, school, or public areas
Have visitors except for essential support
Go out to buy food, or other essentials, if they can rely on others
If you have to self-isolate after a trip you may not get statutory sick pay, unless you meet the required conditions – such as displaying coronavirus symptoms.
Scotland,Wales and Northern Ireland have brought in their own rules, which vary slightly.
Can I pay for a test to shorten quarantine?
From 15 December, people arriving in England will be able to cut their quarantine period by at least half if they pay for a Covid test after five days.
The tests will cost between £65 and £120 and the results will normally come back within 24 to 48 hours. This means people could stop self-isolating six days after arrival if they test negative.
Can you be fined for breaking the rules?
Breaking quarantine rules is a criminal offence, and people who do it face a fine and potentially a criminal record.
Those not self-isolating when they are supposed to can be fined £1,000 in England, Wales and Northern Ireland, or £480 in Scotland. Fines in England for persistent offenders have doubled to £10,000.
People can be fined up to £3,200 in England if they do not provide accurate contact details, or £1,920 in Wales.
There is also a fine of £100 for not filling in the passenger locator form.
Does my job make me exempt from the rules?
A small number of jobs offer exemption from quarantine rules. These include:
Members of diplomatic missions and consular posts in the UK
Representatives of a foreign country or territory
Defence personnel, visiting forces and government contractors
People working on essential border security duties
Bus and coach drivers who take people to and from the UK
Goods vehicle drivers who take goods in and out of the UK
Aircraft pilots and crew and certain rail workers
Where can I go without quarantining?
People living in Wales are currently not allowed to travel abroad for a holiday, but can still make work trips.
In England, leaving home in order to travel for holidays before 2 December can be punished by a fine, with penalties starting at £200 and going up to £6,400. After that, non-essential travel is allowed.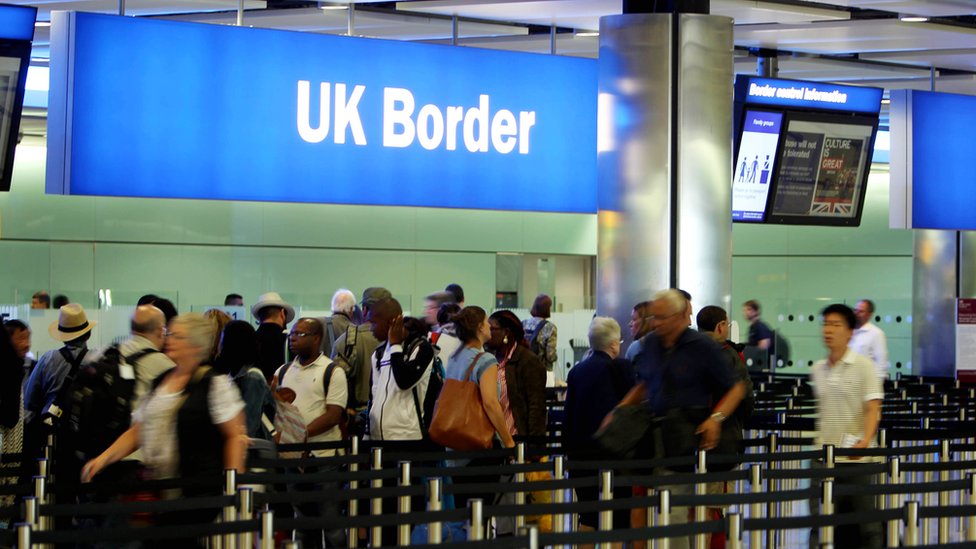 There are currently only a handful of places that travellers from England can visit without encountering restrictions either when they arrive at their destination, or when they return.
Aruba (with pre-approval and if you provide a recent negative test. People entering the UK from Aruba until 04:00 GMT on 28 November must self-isolate for 14 days)
Bahrain (if you pay for a test on arrival and quarantine until you get the result)
Canary Islands (if you provide a recent negative test)
Cuba (if you pay for a test on arrival and quarantine until you get the result)
Gibraltar
Corfu, Crete, Rhodes, Zakynthos and Kos (if you provide a recent negative test)
Iceland (if you test negative on arrival and again five to six days later)
Madeira and the Azores (if travellers cannot show proof of a recent negative test, they will be tested on arrival and have to quarantine until the result comes back)
Maldives (non-tourists must quarantine for 14 days on arrival, and tourists and short-term visitors must take a private Covid test no less than 96 hours before travelling)
Turks and Caicos (with pre-travel authorisation including proof of a recent negative test)
How is the quarantine list decided?
The Joint Biosecurity Centre – set up by the government to monitor coronavirus – advises on which destinations should be on the list.
In the past, the decision appears to have been made when 20 or more people out of every 100,000 in a country, or island, are infected over seven days, but other factors are also considered. These include:
the estimated proportion of the population that is currently infectious
trends in the number of cases and deaths
information on a country's testing capacity