Londoners 'to spend more than ever' welcoming in 2016 in style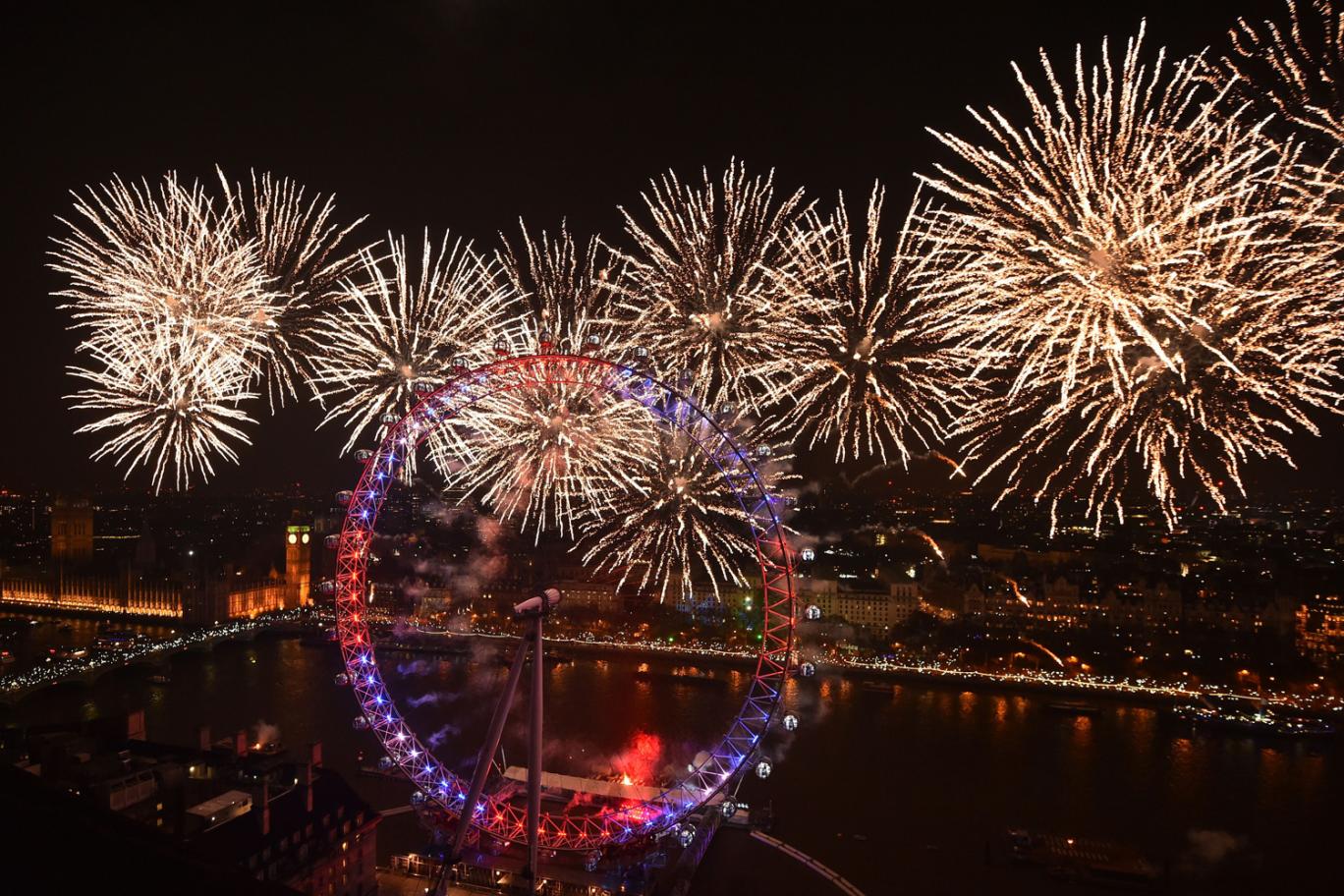 Bangla sanglap Desk: London revellers are expected to spend more than ever on extravagant parties to welcome in 2016.
Experts say a buoyant economy and a rise in popularity of "experience" events means party-goers will be forking out more than ever on December 31.
Simon Lambert, editor of This Is Money, said: "The London economy is buoyant, wages have risen faster than inflation this year, and the luckiest workers could be celebrating bumper pay rises or a good bonus this year.
"[There is also the] trend towards experiences like Secret Cinema and the forthcoming Crystal Maze. I imagine there will be plenty of events tapping into this renewed desire to spend." Last year, Travelex said Londoners would spent an average of £336.14 welcoming in 2015. Adam Hyman, editor of hospitality publication The Code said: "It wouldn't surprise me if some places are charging more than this, and people will be happy to spend it."
Here are some of the glamorous, and unusual, ways to welcome in 2016.
FIREWORKS: Tickets have sold out, but venues are set to make the most of the display, which cost £1.8 million last year. The Big Bang Boat Party, a five-hour cruise embarking from Festival Pier, offers unlimited alcohol and food plus DJs for £224.99. Aqua Shard on level 31 of The Shard is hosting a five-course meal for £395 while City Social bar in Tower 42, near Bank, is offering a similar occasion for £180. Londoners can still watch the display from open spaces such as Hampstead Heath for free.
CENTRAL: Sexy Fish in Mayfair is hosting a party at £250-a-head with dinner. Bar tables come with a minimum £1,000 spend. In Piccadilly Circus, Hotel Café Royal is offering a £645 package including champagne reception, dinner, a party in the Oscar Wilde bar plus overnight stay and breakfast. Royal Festival Hall is hosting a vintage-themed party with live music, dining and cocktails. Only standard tickets left, at £117.50.
EAST: Shoreditch's The Book Club is hosting an Egyptian-themed bash complete with Pharaoh's tomb for £10-20. The Cat and Mutton in London Fields is hosting a party, tickets £5, fuelled by bangers and mash served all night.
WEST: The Masons Arms in Marylebone is hosting a Star Wars: A Disco Awakens party for £10, while Notting Hill Arts Club is channelling Carnival with its Brazilian Festival party, also £10.
SOUTH: Bermondsey's Village East is hosting a Cluedo Party for £45-55 including dinner, while The Exhibit in Balham is inviting revellers to dress as characters from Quentin Tarantino classics.
NORTH: The Dolls House Islington is hosting a masked ball for £25 while The Star of Kings in Kings Cross is putting on a £10-a-ticket karaoke-thon.