Prince William, Animal Conservation Enthusiast, Backs Trophy Killing In Some Circumstances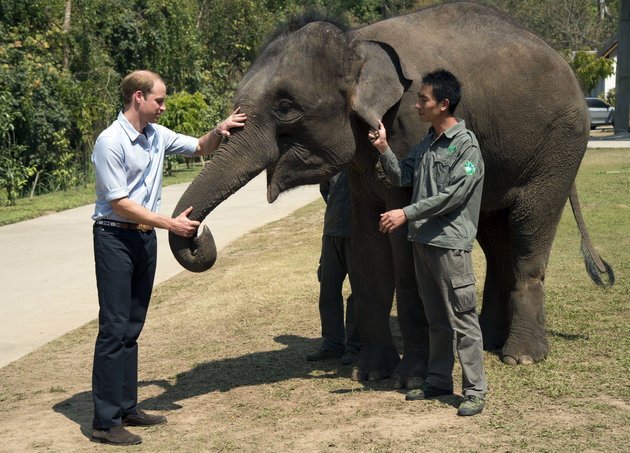 Bangla sanglap desk:Prince William, a passionate animal conservationist, has insisted the slaughter of so-called trophy animals is justified in some circumstances.
The Duke of Cambridge, who has previously faced fierce criticism for going on deer and wild boar hunting trips, said commercial hunting – while "not everyone's cup of tea" – could help save endangered species.
He is well known for having made several high-profile pleads to halt illegal animal trade.
William added that he saw son George as "being a bit of a bum out in the conservation world with his bangles and his sandals" in the future, but added he hoped both his children would take an interest in wildlife conservation.
He said: "I definitely like to see George and Charlotte in Africa. They'd have a wonderful time and I can see George being a bit of a bum sometimes out in the conservation world with his bangles and his sandals.
"But I think I'd love them to be interested in the subject and pursue the same sort of ideas and aims that I am."
It came as 40 companies signed a declaration at Buckingham Palace with the aim of preventing criminals from moving their kill.
The consortium of firms included bosses of shipping firms, airlines, port and customs operators.