Queen Christmas speech: Monarch pays tribute to survivors of Grenfell Tower fire and terror-hit London and Manchester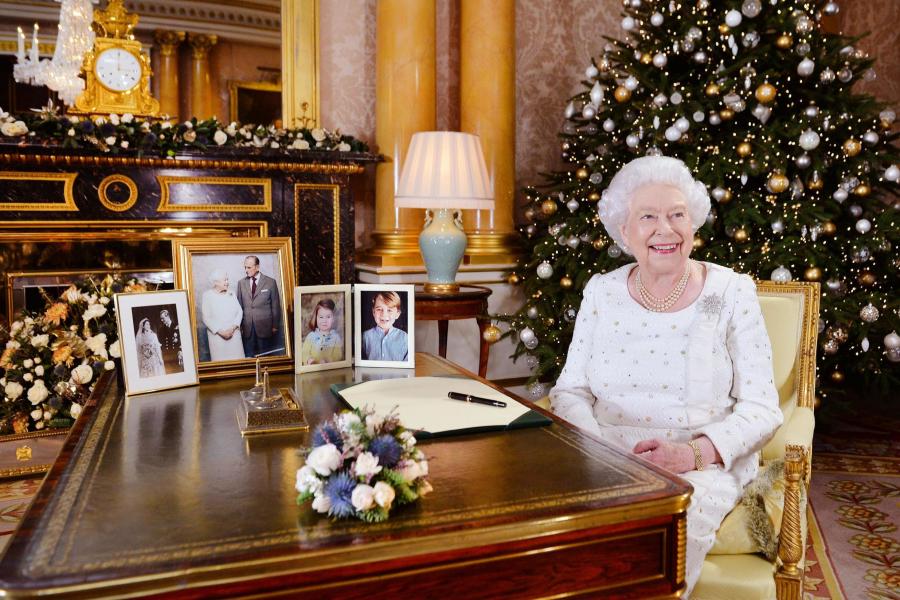 The Queen used her Christmas message to remember those killed in the Grenfell Tower fire and pay tribute to terror attack survivors.
In her televised address, the monarch also took time to acknowledge a future member of her family, Meghan Markle.
She described meeting the Manchester attack survivors in May as a "privilege" and she praised emergency services workers who put their lives at risk saving others.
"I describe that hospital visit as a 'privilege' because the patients I met were an example to us all, showing extraordinary bravery and resilience," she said.
A framed photograph of Ms Markle and fiance Prince Harry was displayed with other family pictures as the monarch spoke, and the couple also featured in video footage aired at the end of the festive broadcast.In an apparent reference to the couple's wedding next May, and the Duke and Duchess of Cambridge's baby, expected in April, the Queen said this Christmas her family "look forward to welcoming new members into it next year".
The Queen also reflected with humour on milestones in her own life, from celebrating her 70th wedding anniversary in November, to the Duke of Edinburgh's decision to step down from solo public duties.
She said: "I don't know that anyone had invented the term 'platinum' for a 70th wedding anniversary when I was born. You weren't expected to be around that long.
"Even Prince Philip has decided it's time to slow down a little, having, as he economically put it, 'done his bit'."
"Home" was the theme of his year's Christmas message, recorded at Buckingham Palace, and she highlighted how the "powerful identities" of London and Manchester had shone through in the face of "appalling attacks" this year.