Schoolboys kicked out of class because of their haircuts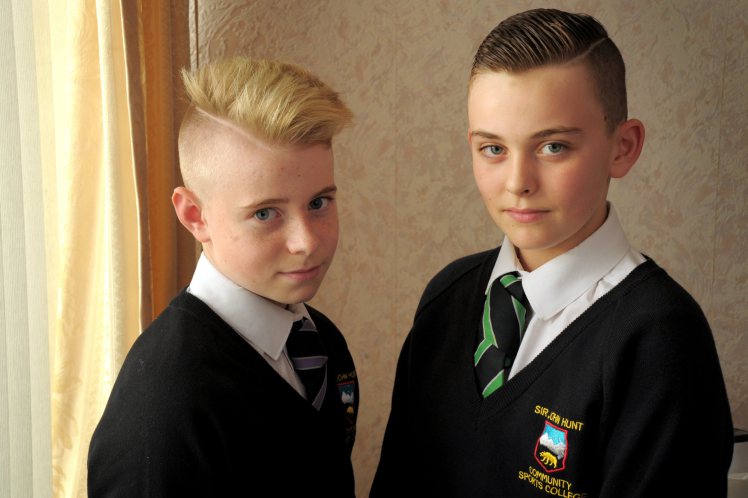 Bangla sanglap Desk: Two schoolboys were hauled out of class and thrown in isolation after getting edgy new haircuts.
Kieran Roberts, 12, and his pal Dan Scrawley, 13, got the side-parting style over the weekend but were immediately taken out out of lessons by teachers.
Their guardians insist their hair is grade two – complying with school rules – and have blasted Sir John Hunt Community Sports College in Plymouth, Devon.
Keiran's dad William, 50, said he won't 'back down' and his son will get the same cut next time he visits the barber.
He said: 'Kieran has had that hairstyle ever since the beginning of Year 7 at that school.
'Isolation means they aren't allowed break times or out at lunch times or allowed to mix with the general population of the school.
'When they go to lunch they've got to sit at a table away from all of the other children – it's an absolute joke.'