V for #Vaccinated: British South Asian community takes vaccine confidence into own hands
Bangla sanglap desk: Striking a pose for positivity to combat the pandemic an array of faces from across
the British Bangladeshi community have come together to encourage their friends
and family to take the Covid vaccine.
The group of volunteers, restaurateurs, Imams, doctors, social media influencers, football
coaches want to help their community to overcome the understandable fears they may have
around vaccines and to take vaccine confidence into their own hands.
The group came together having seen the loss of loved ones, the rapid spread of false
information in their social circles and having shared concerns over lower vaccination rates
compared to other groups in the country.
In sharing their 'V' for #vaccinated photos they are seeking to inspire their friends and family
to take the jab, send some positivity and get back to sharing the things that they love as a
community.
Community activist Raihaanah Ahmed, from Saint Albans has been volunteering at
her local vaccine centre, she saw how the setting of a former nightclub was putting
off members of her community from coming to be vaccinated and organised for a
vaccine clinic to take place in the local mosque: "I launched this campaign to raise
understanding of the protective effects of the Covid-19 vaccine and to help combat the
misinformation in our community.
I have learnt of many medical reasons to take the vaccine, but for me it's about being
together again; so that we don't have to miss another Ramadan or another Eid or family
gathering. Technology has been great in keeping us connected these past 12 months, but
you can't beat the embraces of family members and home cooking! That's the reason I'll be
getting vaccinated."
Asma Khan, Restaurateur and Food Writer said: "We need to counter the language of
fear with the language of hope. South Asian people came to Britain and built an empire of
restaurants that stood up to racism and became the backbone of high streets and
communities across the country. Their children went on to become doctors, nurses and
pharmacists – those on the frontline of the pandemic. We need our community to take up the
vaccine, get back our fighting spirit and re-open for business."
Dr. Jahangir Alom, A&E Doctor and member of Team Halo said:
"I'm an A&E doctor, born and bred in East London. I work in the same NHS Trust that I was
born in, something I've always strived to do since I was 15-years-old.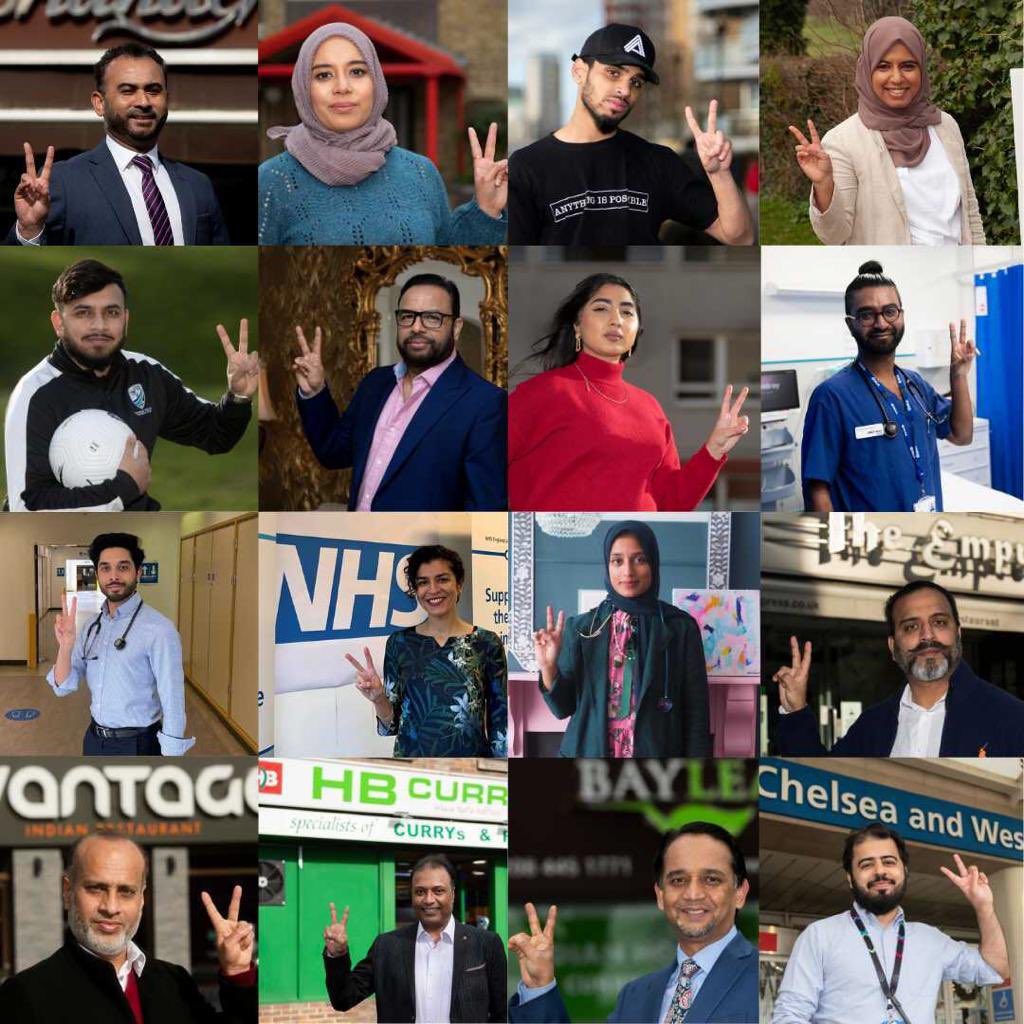 "As vaccine news developed, I started campaigning to build confidence in the community.
This isn't about intellect, it's about decades of mistrust and marginalisation. There's only so
much advocacy and campaigning you can do to get the government and others to provide
information. I thought to myself, I understand the science, I speak the language, I should
reach out to the community myself."
Maulana Madani, Spiritual Leader from the East London Mosque said:
"It is important to take the vaccine for your own protection and it is also recommended by
Islam. The Prophet Mohammed said 'O servants of God take your treatment.' We will be
spreading the word on this campaign, encouraging people to take the vaccine as part of
Friday prayers across our network of Mosques in East London."