Daisy Lowe joins demo against period poverty as protesters descend on Westminster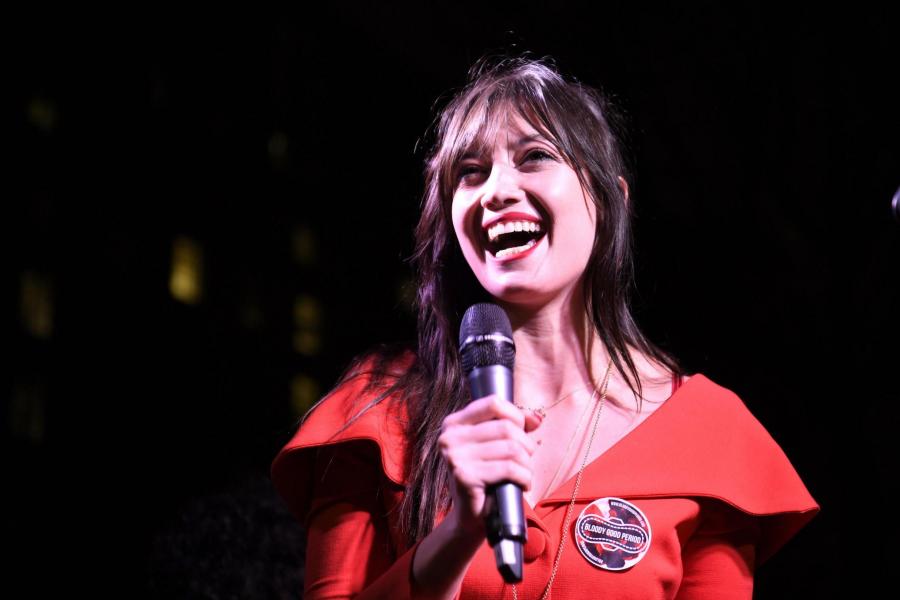 Bangla sanglap desk: Protestors including Daisy Lowe, Suki Waterhouse and Alistair Campbell descended on Westminster to campaign against period poverty.
The #FreePeriods protest called on Theresa May to make sanitary products accessible to every girl receiving free school meals.
Led by 18-year-old Amika George, in partnership with Scarlett curtis and Grace Campbell of The Pink Protest, demonstrators marched from Richmond Terrace on Wednesday.
On a Facebook event for the protest, the organisers wrote: "We are on a mission to make sure that no girl is living in period poverty.
"We believe that sanitary care is a fundamental human right.
"This means sanitary care is not a luxury, but a necessity. No girl should be going without, however the reality is that in the UK, thousands of girls are missing school because they cannot afford sanitary care.
"We urge the UK Government to make a statutory pledge to end period poverty by providing free sanitary products to all girls in the UK on Free School Meals."
A number of speakers attended the protest in support of women's rights, includng models Suki Waterhouse, Adwoa Aboah and Daisy Lowe, YouTuber Tanya Burr, The Guilty Feminist podcast host Deobrah Frances White and MPs Jess Phillips and Paula Sherriff, as well as former Labour strategist Alistair Campbell.
Free Periods argues the cost of distributing sanitary products is relatively low, around £4.78 million per year, compared to the £102 billion education budget in 2016-17.
Free products "will change the lives of girls whose families are living in abject poverty, who often struggle to put a meal on the table", said Ms George.