EXCLUSIVE: Prince Andrew at Heidi Klum's 'Hookers and Pimps' party with the New York socialite accused of procuring underage girls for his billionaire pedophile friend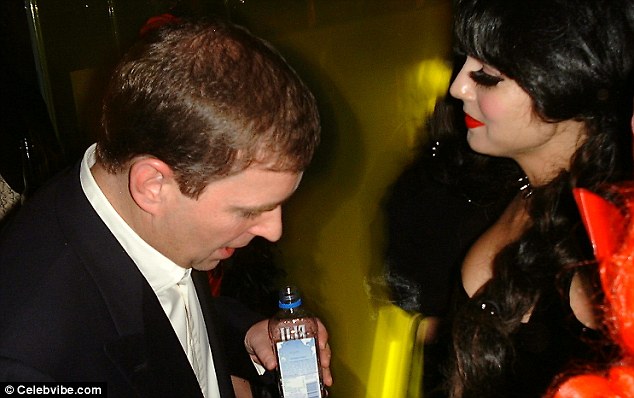 Bangla sanglap desk:Standing in the dim light of New York's trendy Hudson Hotel, Prince Andrew made for an incongruous sight as he joined revelers at supermodel Heidi Klum's 'Hookers and Pimps' themed Halloween party.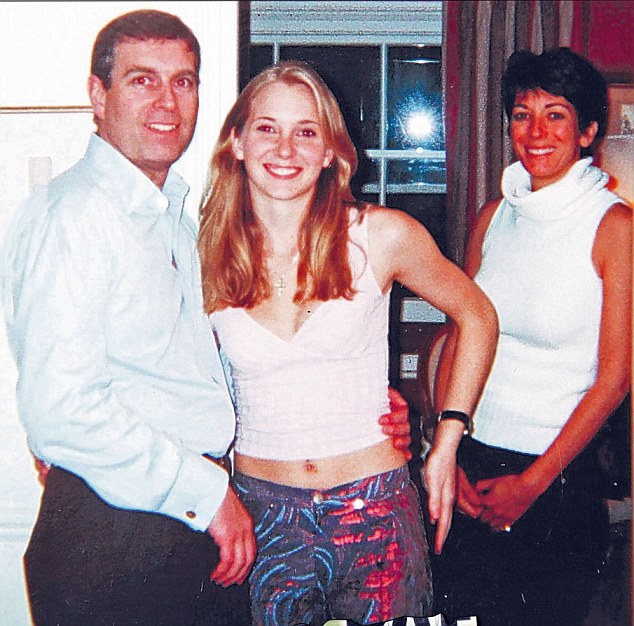 The year was 2000 and Prince Andrew was having fun. By his side, with her arm draped around the Queen's son, was his close friend, Ghislaine Maxwell, dressed for the proceedings with a bleach blonde wig, midriff-baring top and gold pants.
Despite wearing a somber black suit and sipping water from a bottle, Prince Andrew soon seemed to loosen up, greeting hostess Klum – the model dressed in a body-skimming black PVC catsuit with her embonpoint on show – and posing with an attractive blonde whose face was covered up by a feathered mask.
All the while, Maxwell remained a constant, protective presence, sandwiched in between the prince and the supermodel, seemingly pleased with her illustrious fellow guest.
It was, of course, a social highlight: bringing a member of the British royal family to one of New York's most coveted events.
But 15 years later Maxwell is fighting for her reputation, embroiled in a devastating sleaze scandal involving the Prince and her former lover, a convicted pedophile.
Months after the Halloween party, it is alleged, the Prince had sex with underage Virginia Roberts, who claims she was introduced to him by Maxwell.
Roberts' allegations have cast a pall on what should be a purple patch for Maxwell.
With glamorous friends, a $16.5 million Manhattan townhouse and invitations to the cream of events – including Chelsea Clinton's wedding – life should be sweet for 53-year-old Maxwell.
The brunette's New York life has never been overshadowed by her disgraced newspaper tycoon father Robert Maxwell, whose death – falling from the yacht named after her – threatened to engulf her whole family in shame.
But she is now caught up in a scandal involving two of her closest friends: Jeffrey Epstein, the billionaire financier she once dated; and Prince Andrew.
The allegations are eye-popping. Court papers call Maxwell, who has never married, a 'co-conspirator' in Epstein's child abuse – and allege that she procured underage girls for his sexual pleasure.
Prince Andrew is accused of having sex with an underage girl, Virginia Roberts, who claims that Maxwell told her afterwards that she had done well. The Prince, the Queen's second son, denies the claims.
Ghislaine is lovely. She's definitely not a madame, not to my knowledge!'
– New York society source
Today, friends rallied to Maxwell's aid, insisting it was impossible that she could have been involved in such activity as her lawyers issued a robust defense of her conduct.
Maxwell surfaced this week in a New York snowstorm, outside her Lennox Hill townhouse, with her cell phone firmly fixed to her ear.
Her London lawyers – Devonshire Solicitors – have issued a statement saying their client 'denies each and every allegation made by Virginia Roberts'.
And her friends also spoke out. 'Ghislaine is lovely. She's definitely not a madame, not to my knowledge!', one fixture on the New York social scene told Mail Online.
Such explosive – and tawdry – claims were the last thing on Maxwell's mind in her last high-profile outing.
It was only a few weeks ago that she was seen beaming at Art Basel in Miami, the annual South Beach, Florida, extravaganza, where she posed alongside Jean Pigozzi, a businessman, art collector and philanthropist.
One source told DailyMail.com that Maxwell is currently single. The last known man she was romantically linked with is Ted Waitt, the billionaire founder of Gateway Computers, a divorced father-of-four from California and the couple were last pictured together in 2013.
But the friend added: 'She has got a lot of wealthy, male friends, like Jean.'
Of course, Maxwell, the cherished daughter of crooked tycoon Robert Maxwell, is no stranger to scandal.
Her world came crashing down in 1991 when her father plunged to his death from the deck of his £15million yacht, named Lady Ghislaine in her honor. It is still not known what led to his death.
In Britain, 'Cap'n Bob' had become a massive figure. An exuberant self-publicist, his Mirror group newspapers featured him and his alleged good works – including flying 'famine relief' to Africa – prominently.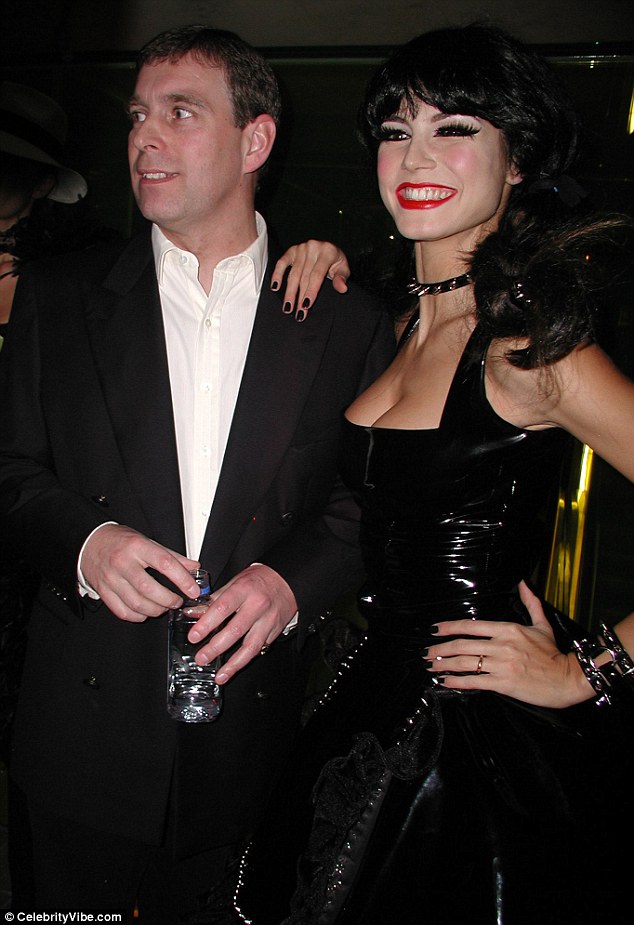 A Czech Jew who had escaped the Holocaust before rising to the rank of officer in the British army, Maxwell went on to buy the left-of-center Daily Mirror and its associated newspapers, despite having been labelled 'a person who can be relied on to exercise proper stewardship of a publicly quoted company' after an earlier official inquiry into his conduct.
He paraded his children in public – he was a father of nine. Ghislaine was his youngest and his pet.
Maxwell went on to buy a soccer club and in 1991, his ambitions extended outside Britain with the purchase of the New York Daily News.
Ghislaine was sent to New York to be his ambassador on the social circuit and seems to have begin making inroads into the social scene where she remains so much at home.