New Year fireworks: Londoners celebrate start of 2018 with a bang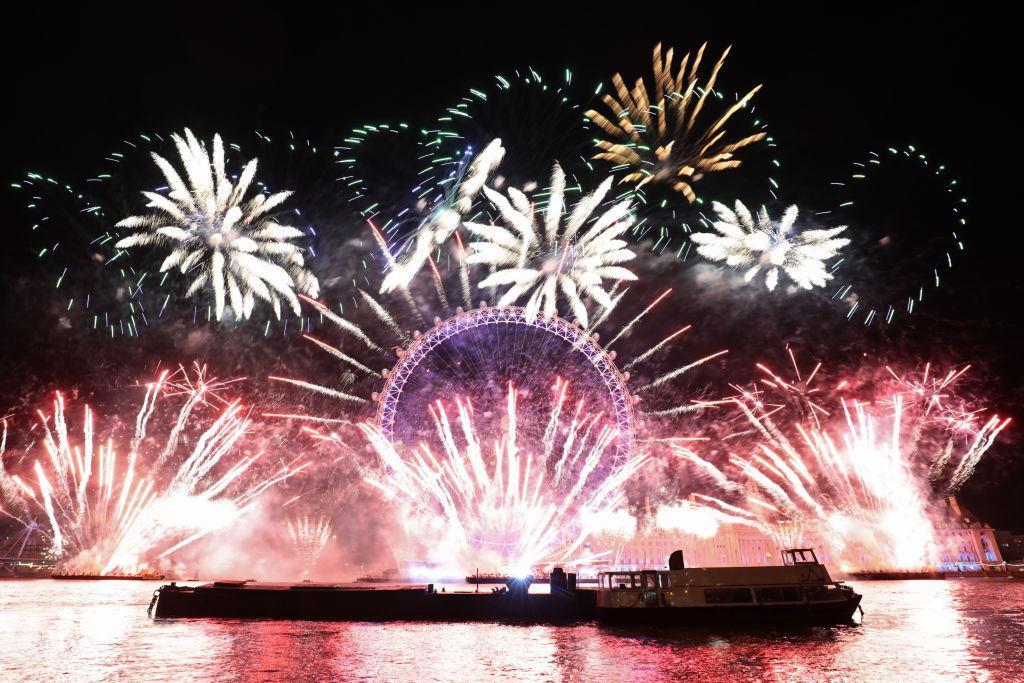 New Year's celebrations across the world have ushered in 2018 with dazzling fireworks displays and crowded streets.
Crowds swamped the banks of the River Thames in London for the 12-minute display after Big Ben's bongs rung out across the capital at midnight, having been turned back on for the festive period.
In Edinburgh, revellers braved blustery conditions to enjoy Hogmanay celebrations, after Storm Dylan earlier threatened to cause disruption.
More than 100,000 ticket-holders watched London's New Year's Eve fireworks, which featured a soundtrack dominated by women to mark the centenary of women being granted the vote.
Songs by Aretha Franklin, Annie Lennox, Ariana Grande, Dua Lipa and Florence Welch were among those included in the women-only second half of the world-famous show.
More than 10,000 fireworks lit up the capital's sky during that sold-out event, prompting huge cheers from the lively crowd.
Scotland Yard confirmed fewer Metropolitan Police officers were working during this year's celebration, but security at the event appeared tight, with armed police on patrol and security barriers erected.
The huge event took place at the end of the year which saw London hit by four terror attacks.
But those trying to get home from the fireworks have been warned to prepare for rail disruption due to strike action, including to services in and out of London Waterloo.
Members of the Rail, Maritime and Transport union on South Western Railway and CrossCountry walked out on Sunday for 24 hours in long-running disputes on issues including the role of guards on trains.
Andy Mellors, managing director of SWR, said spectators may face "long queues and crowded stations on the way home".
Many cities across the world, including Tokyo, Dubai and Beijing, have already rung in 2018.
In Sydney, spectacular fireworks lit up the sky above Sydney Harbour in Australia, where an estimated 500,000 spectators gathered to watch the display.
Police in London said they had "developed and reviewed" their plans in response to terror attacks throughout the year, working to protect spectators from nearly 100 countries who flocked to watch the night sky.
London Mayor Sadiq Khan said he was looking forward to "a bright 2018" ahead of the celebrations, praising the work of the emergency services in dealing with incidents such as the Westminster attack and the Grenfell Tower disaster.
He told Sky News: "I'm excited to see Big Ben bong twelve times to welcome in the New Year.