Save us from Brexit chaos: Mail on Sunday calls on readers to tell their MPs to back May's deal – and all you need to do to send an email is click on this story
Bangla Sanglap Desk; The Mail on Sunday today calls on our army of readers to help spare Britain from the chaos of a No Deal Brexit.
In nine days' time, Members of Parliament will vote on whether to accept the terms of Theresa May's Withdrawal Agreement with Brussels.
While many have acknowledged that the exit terms are far from perfect, there are mounting fears across the political spectrum that the chaos and uncertainty that would follow means No Deal is no alternative.
So we need your help to convince wavering Tory MPs to back their Prime Minister's deal, and to persuade Labour MPs in seats that strongly backed Leave during the 2016 referendum to come together in the national interest.
Today we publish the names and email addresses of more than 160 MPs who could swing the balance of the Commons and whose vote will be crucial on December 11 – and we ask you to contact them directly. You can also print out the letter and send it to them at the House of Commons.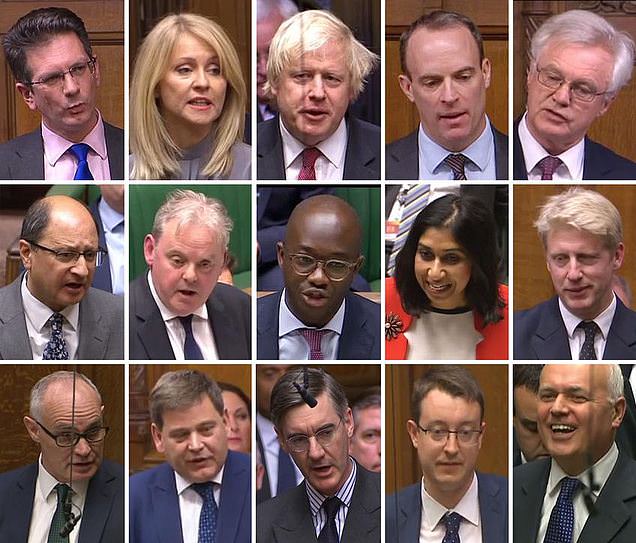 Our target list includes key Tory figures from the referendum campaign such as Boris Johnson and Jacob Rees-Mogg – who have both vowed to vote down the deal because they do not believe it is a perfect or a proper Brexit.
And it also includes key Conservative Remain supporters such as Anna Soubry and Jo Johnson, who all backed triggering the two-year Article 50 divorce process and authorised Mrs May to negotiate on their behalf – but now reject the deal that she has brought home.
The campaign should also put pressure on 50 Labour MPs in the Leave heartlands of Britain – to remind them to put aside partisan point-scoring and remember their constituents are relying on them to deliver the referendum result.
They should listen closely to the independent minded backbencher Ian Austin who has warned his own party to 'think again' in their opposition to Mrs May's deal, because he believes it 'delivered on the substance behind most, if not all' Labour's stated six tests for backing a Brexit deal.
He represents the ultra-marginal seat of Dudley North in the West Midlands that registered the highest vote to Leave of all the English regions.