Snow could fall in London and south-east for next five days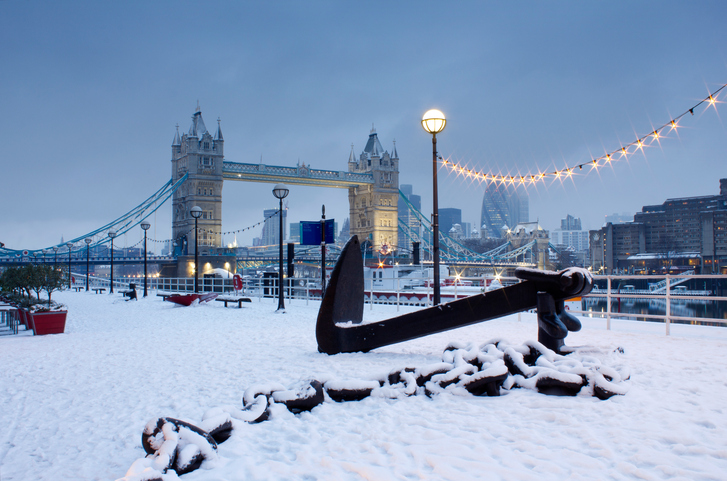 Bangla sanglap Desk:
Snow is forecast for the next five days in London and the south-east as the UK braces for a blast of cold air from Siberia to send temperatures plummeting below zero.
Forecasters said the freezing temperatures could spark travel chaos and power cuts as Britain is gripped by its coldest February week in five years.
Bitterly cold air from Siberia, nicknamed the Beast from the East, is forecast to envelope the country and bring significant and disruptive snowfall.
The Met Office told the Standard snow was forecast for London and the south-east on Monday, Tuesday, Wednesday, Thursday and Friday this week.
Met Office Meteorologist Alex Burkill said he could not rule out snow falling "pretty much anywhere" in the UK in the coming days.
He warned motorists of potential delays on the M25 during the Monday morning rush hour when the first of the wintry showers is expected.
Mr Burkill said: "Tonight it's going to be cold again, dropping to -3C or -4C with largely clear skies for much of the night before tomorrow morning when we will see a few snow shower towards the east of London, including eastern parts of the M25.
"We could see some problems for the morning rush hour."
Mr Burkill said snowfall could be "quite frequent and persistent" on Tuesday, while further wintry showers were expected for Wednesday.
"On Thursday, it will be windy and feel very cold. The temperatures will barely climb above freezing but it will feel as if it is between -5C or -10C," he added.
"Significant snow is forecast overnight into Friday coming from the South West. A few cm of lying snow is expected for people waking up on Friday morning."
The Met Office has issued yellow 'be aware' warnings for snow for Monday, Tuesday and Wednesday. It is currently considering upgrading Tuesday's warning to amber and issuing another warning from Thursday night into Friday.